The workshop will take place at Faculdade de Ciências da Universidade de Lisboa (FCUL), room "Auditório FCiências.ID" located at building C1, 3rd floor.
Faculty of Sciences of Lisbon University (FCUL) is a leading school of sciences in Portugal that promotes excellent higher education and offers outstanding conditions for the development of high-level research. Located at Campo Grande, in the centre of Lisbon, FCUL comprise a built area of 75662 square meters, corresponding to 8 buildings (labeled C1 through C8, where C stands for Ciências – Sciences) which host the classrooms, offices, cafeterias, libraries, book shop and leisure areas.
FCUL's mission is to expand the limits of science and technology, transfer scientific knowledge into society, and promote research-based student education. FCUL´s motto is "What we don't know today we will tomorrow" (Garcia de Orta, 1563), an excellent token for our workshop.
Maps
Google map: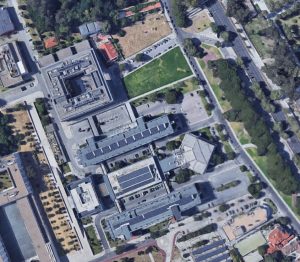 Virtual campus map: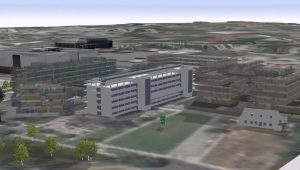 ---
Arriving at FCUL
From the airport
By subway:From the Airport take the metro's Red Line (direction: "São Sebastião"), change in "Alameda" station to the Green Line (direction: Telheiras) and get off at "Campo Grande" station (30 min + 5 min walk to the meeting).
By taxi: Airport arrivals hall. Takes 15-20 minutes.
By bus: Bus 750 (direction: Algés) takes 20 minutes.
From "Oriente" train station
If you arrive by train you will get off at "Oriente" station. There take the subway (direction: "São Sebastião") and change at "Alameda" station to the Green Line (direction: "Telheiras") . Get off at "Campo Grande".
From other parts of Lisbon
By subway: Nearest subway stations: "Campo Grande" (Green and Yellow lines) and "Cidade Universitária" (Yellow line)
By bus: 7, 21, 31, 35, 36, 47, 64, 78, 83, 106, 108, 701, 738, 745, 750, 755, 767, 768, 777
---
Restaurants and bars at FCUL
Clube Ciências – Building C6, floor 1
Bar (ATFCUL) – Building C8, floor 2
Bar e Esplanada – Building C5, floor 2
Mini campus – Building C7, floor 1
Restaurants and bars nearby